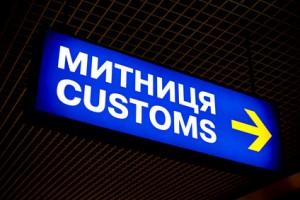 Import into Ukraine? Export to the EU?
ATM has over 15 years of experience in Ukraine. We represent a variety of foreign companies in Ukraine managing import, wholesale and investment on a project or permanent basis. Our clienst are active in food and non-food sectors, manufacturing and service industries.
-DOCUMENTATION.  We take care of all export/import documentation. All necessary documents are prepared, bilingually, by us taking into account local custom regulations. We make sure your logistics and accounting departments receive the necessary records .
-LOGISTICS. In cooperation with our transport partners we arrange logistics between EU countries and Ukraine at competitive rates. We set up distribution of your products through dedicated distribution channels.
-CERTIFICATION. We obtain local product certification for your products.
-SHORT LINES. Distributors are able to easily get in touch and meet with us due to our local presence. Our account managers speak Russian, Ukrainian, English, Dutch & German and will keep you updated on all ongoing issues by means of  regular reports.
-CONTROL. Through ATM you will be able to closely monitor the activities of local distributors. Depending on your requirements we prepare weekly, monthly or quarterly updates on key performance indicators.
-MARKETING SUPPORT. We offer full marketing support. In coordination with your area manager and local distributors we develop, implement and analyze local marketing efforts.